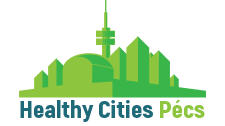 Our Institut collaborating with the WHO Regional Office for Europe held a roundtable on the 1st of March regarding to the Healthy Cities Conference. The theme was "Migration and Health" and presented by Professor István Szilárd and the colleagues of our Institute as well.
This century will see a majority of the world's population living in urban centres, and this increasing urbanization means that cities play a critical role in the improvement of the health and well-being of people, and are a crucial setting from which to sustainably improve the societies of future generations. In order to respond to challenges as they arise, we need cities which are inclusive, sustainable, and resilient. This is what the World Health Organization (WHO) European Healthy Cities Network members are striving towards.
The conference will engage with, and respond to the pertinent issues of sustainable development, and this event is being held in Pécs, Hungary, which was one of the first cities to join the WHO European Healthy Cities Network. Framed by the United Nations 2030 Agenda for Sustainable Development and recent discussions at the HABITAT III United Nations Conference on Housing and Sustainable Urban Development and the 9th WHO Global Conference on Health Promotion, it will be the final Annual Business Meeting and Conference to be held during Phase VI of Network.